About Robotics Process Automation (RPA)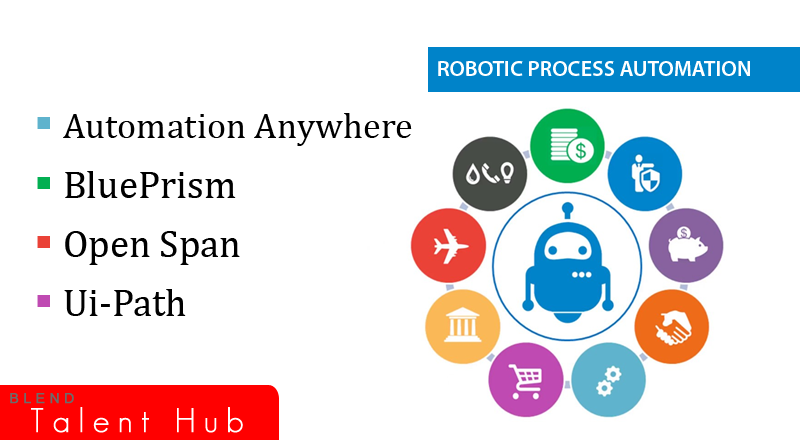 Robotic Process Automation (RPA) is a technology that enables employees of an organization to configure Robots and Computer Applications to understand existing applications for controlling information, data manipulation, transaction processing, and communicating with other computerized frameworks. TalentHub Provides Best RPA Training In Mumbai, we Have Classrom RPA Training Robotic Process Automation is useful in organizations that still use labor work for general learning process work, and where individuals are performing in high-number. Learning RPA in Mumbai is necessary because now such companies & organizations are moving towards automation which enhances capabilities of the employees along with sparing valuable time and money. Robotic Process Automation training at TalentHUB comes up with the latest Blue Prism Robotic Process Automation Training in Mumbai. Blue Prism technology uses marketing and business intelligence that enhances customer satisfaction by automating business. Research shows that RPA with Blue Prism technology is the latest in market with multiple jobs across the globe.
Intended Audience
Analysts
End Users
IT Professionals
Job Seekers in IT
Administrators
Designers of Flowchart
Business Process Executives
Anyone with basic programming knowledge can take up Robotic Automation & Blue Prism training course.
Working professionals
Business intelligence professionals
Digital Marketing professionals
Pre-Requisites
There is no specific prerequisite to learn Robotic Process Automation. Knowledge of programming will be an add-on advantage.